He composes independent, self-contained publications on a single topic, published in well-known professional journals, daily newspapers and newsletters.
He co-authored professional articles for his industry-relevant knowledge. These are often articles published by well-known media companies.
He has written and published several books. Most of the books are about the relationship between a wealthy bank client and a bank advisor.
Derzeit besitzen rund 100 unabhängige Vermögensverwalter eine Finma-Lizenz – notabene von mehr als 2'000 Firmen. Dass sich da ein Engpass abzeichne, liege auf der Hand,
Read More
With the heart-beat of the global economy stopping in unison on March 2020, the general public, government and financial services industry experienced a cardiac arrest
Read More
Die ständerätliche Kommission für Wirtschaft und Abgaben hat im Frühling 2019 einen Vorentwurf in die Vernehmlassung geschickt mit dem Ziel, bei selbstgenutztem Wohneigentum für den
Read More
Das Bundesgesetz zur Umsetzung von Empfehlungen des Globalen Forums über Transparenz und Informationsaustausch für Steuerzwecke ist am 1. November 2019 in Kraft getreten. Dies führt
Read More
Die Nachfolgeplanung für privat gehaltene Unternehmen ist aus verschiedenen Gründen ein anspruchsvoller und langwieriger Prozess, wobei verschiedene Stakeholder und Interessen aufeinanderprallen. Daneben gibt es etliche
Read More
Mit der Inkraftsetzung des FIDLEG und des FINIG versucht die Schweiz, ihre Regulierung der Finanzdienstleistungen derjenigen der EU anzupassen. Wir haben Prof. Dr. Rolf H.
Read More
Die Übergabe des Unternehmens ist für einen Unternehmer wohl die bedeutendste und zugleich schwierigste Aufgabe während seiner Führungszeit. Wie der Unternehmer den best möglichen Erhalt
Read More
Die Verknappung von Rohstoffen, die öffentliche Wahrnehmung und die Forderungen von Kunden und Konsumentinnen nach Waren aus fairen und nachhaltigen Produktionsketten führen zu einer Annäherung
Read More
Die Angstmacher Die Angstmacher wollen uns hier in der Schweiz glauben machen, dass wir nun ständig Gefahr laufen, 4% unseres jährlichen Umsatzes als Strafe zu
Read More
Oft verzichten Kunden auf den Beizug spezialisierter Berater, wenn sie ihren Nachlass regeln. Kosten sollen gespart werden, Privates soll privat bleiben, oder die selbst angedachte
Read More
Wer sein Vermögen einem gemeinnützigen Zweck widmet, will pro Stiftungsfranken möglichst viel Wirkung erzielen. Kosteneffizienz ist daher in der Philanthropie ebenso entscheidend wie in der
Read More
Am 10. Mai 2017 hat der Bundesrat eine Medienmitteilung zur laufenden Reform hinsichtlich der Modernisierung des Schweizer Erbrechts veröffentlicht. Zu den neuen Gesetzgebungsvorhaben und Änderungen
Read More
Die EuErbVO vereinheitlicht die Behandlung von Erbfällen mit Auslandsbezug innerhalb der Europäischen Union. Wegen dem außerordentlich hohem Ausländeranteil an der Schweizer Bevölkerung, wobei der überwiegende
Read More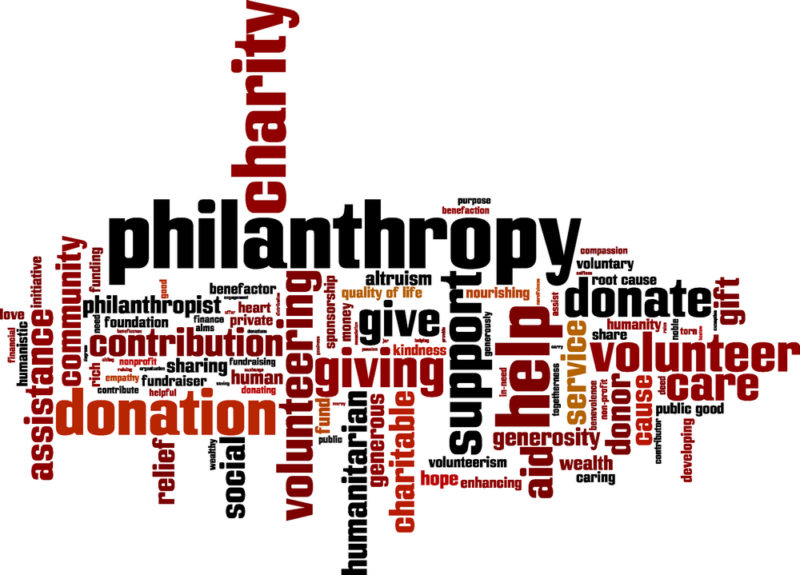 Abend der Freunde des Branco-Weiss-Instituts in Zürich; Nachtessen mit Maler Max Zuber; Klassik im «Meylenstein». Von Hildegard Schwaninger Branco Weiss war ein grosser Philanthrop. Als
Read More
Die neue Datenschutzgrundverordnung (DSGVO) hat zum Ziel, die Persönlichkeit des Einzelnen durch strengere Vorschriften im Bereich Datenschutz effektiver zu schützen. Der Fokus war auf die
Read More
The Multilateral Convention to Implement Tax Treaty Related Measures to Prevent Base Erosion and Profit Shifting ('Multilateral Instrument',MLI) was signed by 68 jurisdictions, among them
Read More
Some of our clients actively collect art or are very interested in art. We often hear in the news that some work or other is
Read More
Kaum ein Thema ist beliebter als verantwortungsvolle Geldanlage oder "nachhaltiges Investieren". Doch trotz aller Popularität halten sich zahlreiche Irrtümer hartnäckig. Wir haben die fünf größten
Read More
On 12 February 2017, the Swiss People rejected the Corporate Tax Reform III (CTR III) with a clear majority of 59.1%. Only four cantons (Zug,
Read More
Immer wieder können Situationen auftreten oder Unfälle geschehen, die zur Folge haben, dass Personen kurz- oder langfristig nicht entscheidungsfähig sind. In solchen Fällen tritt ein
Read More
Stiftungsräte sind oft Experten auf ihrem Stiftungsfachgebiet, kennen sich jedoch häufig weniger gut in Finanzthemen aus. Der Stiftungsrat trägt aber die Gesamtverantwortung für die Stiftung
Read More
Finanzrepression und der stetige Druck auf das Bankgeheimnis verändern den Bankenstandort Schweiz. Im ersten Teil dieser Analyse (ASMZ 01-02/2013) haben wir gezeigt, wie die Finanzkrise
Read More
Michael o'Sullivan and Ariel Sergio Goekmen consider the role of family businesses in the post credit crisis economy family businesses are back in fashion. As
Read More
A Guide for Wealthy Families and their Advisors from a Swiss Perspective Dieses Buch zeigt, dass wohlhabende Familien und Unternehmer auf der ganzen Welt ein
Read More
Ideen und Erfolgskonzepte von Experten für die Praxis Co-Author | Kapitel: Wie vermögende Unternehmer mit innovativen Methoden im grenzüberschreitenden Wealth Management erfolgreich betreut werden Innovationsexperten aus
Read More
Ideen und Erfolgskonzepte von Experten für die Praxis Co-Author Die Sitzplätze und Rasenflächen sind verwaist, die Wohnungen leer, die Fensterläden bleiben geschlossen – allmählich zieht
Read More